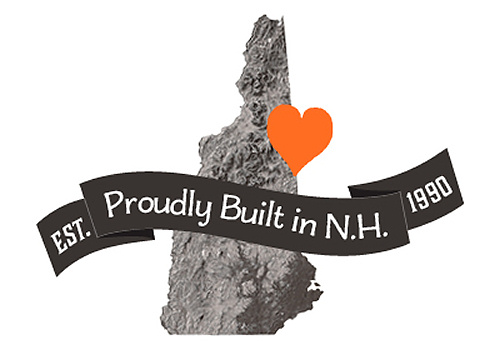 We design and build every item at 16 Lupine Lane, Center Conway, New Hampshire.
Watch a short video of 'how it's made'
, complete with cute puppies and scenic Mount Washington Valley footage from Scott's drone!

No mass market! We don't sell to Wal-mart, PetsMart, Target or Petco.
No minimum order! And shipping is a flat $15 anywhere in the contiguous United States!
No backorders! Every order ships complete.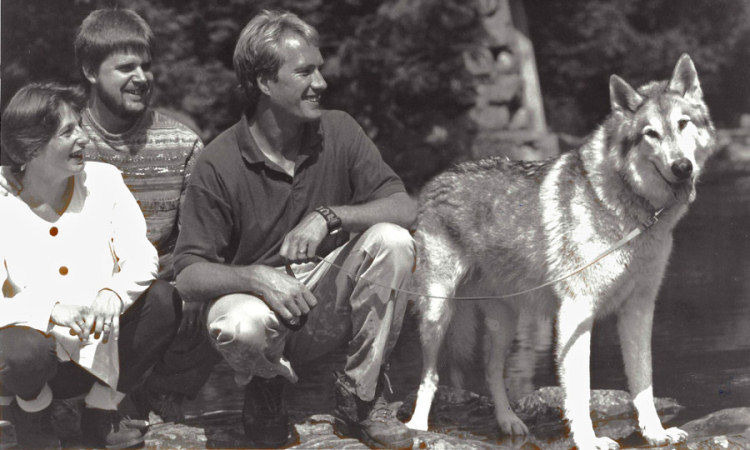 Here are the company's founders, Val, Dave, Scott and Blaze, in a photo taken a long, long time ago.

We're a local family business. Val and Dave have been married since 1990 and Dave and Scott were college roommates.

The other 50+ employees have worked here for an average of 12 years with couples, siblings, and parents and children in the mix, too!


Our best-known, best-selling collection. Made from durable jacquard-woven nylon, the Trio designs, shown here, are available in all three widths: 1/2", 3/4" and 1". Other designs are available in just one width.
(Collections: 1 of 5)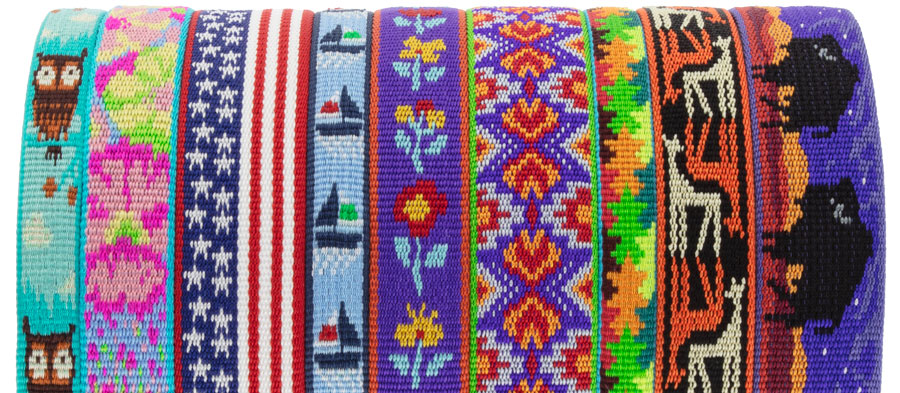 A sub-set of our Originals collection, MicroBatch designs are made in very small batches with frequent new releases. These are chosen from our extensive library of design ideas, as well as the occasional revival of a retired design.

Feel free to make suggestions for new designs!
(Collections: 2 of 5)


Our newest collection! Bright neon colors by day and intensely reflective at night! More reflective thread than other brands, with increased visibility on all sides. Available open stock with no minimum. 30% off Starter Packs!
(Collections: 3 of 5)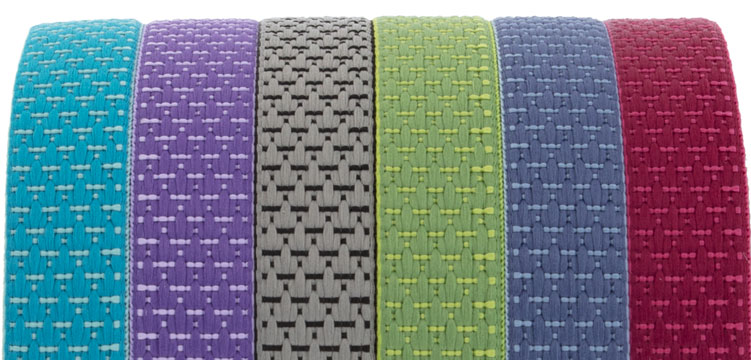 Eco is made from recycled plastic bottles. The material has a unique woven texture and is very soft. Products include collars, leashes and harnesses in 6 colors and all three widths.
(Collections: 4 of 5)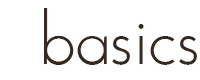 Traditional solid nylon in all three widths and eight colors. Our quality components and craftsmanship make them better. Lupine® products are Proudly Built in New Hampshire and Guaranteed (Even-if-Chewed)®.
(Collections: 5 of 5)

Adjustable collar - Our custom American-made buckle is the strongest in the industry.
Martingale collar - Limited-choker action helps prevent 'backing out'.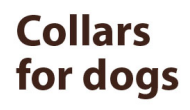 A collar is one of the essential pieces of gear for all dogs. We make two types: the Adjustable collar, sometimes called a 'flat' collar, with no mechanical action, and the Martingale collar which goes on over the head and has a limited amount of tightening when there is tension on the leash.
(Products: 1 of 4)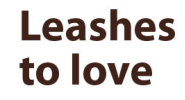 Another essential piece of gear for all dogs. The padded handle is one of the most popular product features. We use strong, smooth bar-tack stitching for all our sewing, just like the climbing gear our products are descended from!
2-, 4- and 6-ft leashes are folded to display neatly.
(Products: 2 of 4)

The Adjustable Roman harness has four adjustment points. The girth is fastened around the ribcage.
The Step In harness has three adjustment points. The buckle fastens over the shoulders.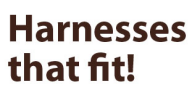 Walking harnesses relieve pressure on the neck and throat. We make two types. The Adjustable Roman harness goes on over the head. It's harder to escape from with three options for attaching the leash. Fitting is more precise, so it's good choice for long-bodied or deep-chested dogs. The Step In has a wraparound design that goes on from the paws up. Step Ins merchandise well and are easy to explain.
(Products: 3 of 4)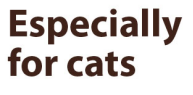 With cats overtaking dogs as a percentage of the US pet population, having a selection of cat-centric items makes sense for many retailers. Our cat products include a breakaway safety collar (for ID purposes only) and an H-style walking harness.
(Products: 4 of 4)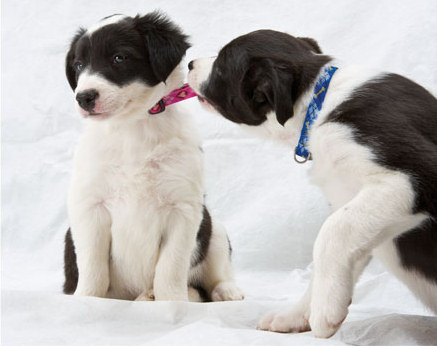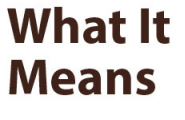 Guaranteed (Even if Chewed)® is the cornerstone of our brand. It doesn't mean our products are chew-proof – no fabric is!

However, we will replace an item that has been damaged due to chewing or hardware failure. You're welcome to replace damaged items, or you can refer customers to us.
(Guarantee: 1 of 4)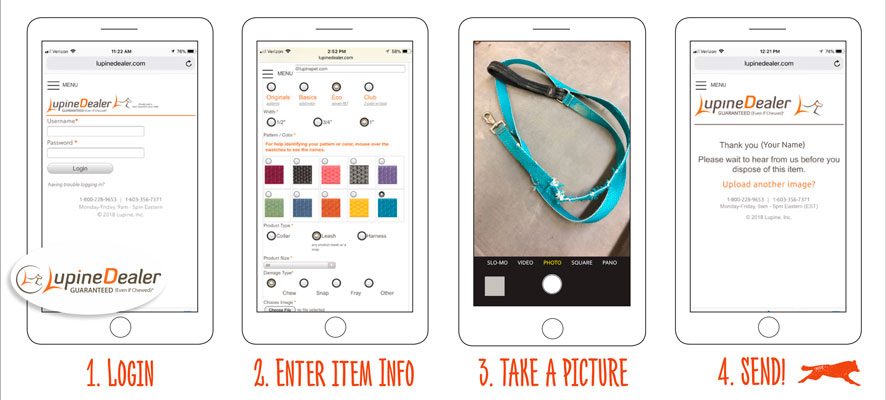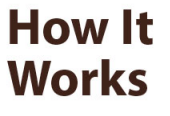 You get credited when you exchange a damaged item for a customer. Simply upload a nice, clear photo of the entire item on the Dealer Image Upload form on LupineDealer.com. Once we review and accept it, you then throw the item away.

If you don't have a replacement, or if for any reason you prefer not to do an exchange, you can refer the customer to the EZ Return Form for Consumers on LupinePet.com and we will take care of the replacement at no charge.
(Guarantee: 2 of 4)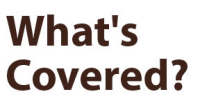 'Chewed' is by far the most common type of replacement, with hardware failure a distant second. For the safety of the pets, we do not recommend any of our products for tie-out.

Chew toys, taste deterrents and more, can all be useful add-on sales when you help a customer survive their pet's puppyhood.
(Guarantee: 3 of 4)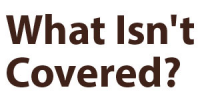 It's a short list: lost, outgrown or simply worn/dirty are all outside the scope of the Guarantee.

Replacing the same item for a customer two or three times in as many weeks requires some sort of intervention. Is it a harness that isn't being removed after the walk? A leash being used for tie-out? There's a conversation to be had in situations like this.

We don't ever want the Guarantee to be a bone of contention between you and your customer. You can always refer them to us. We are happy to explain the benefits and intent of the Guarantee, and also its limits.
(Guarantee: 4 of 4)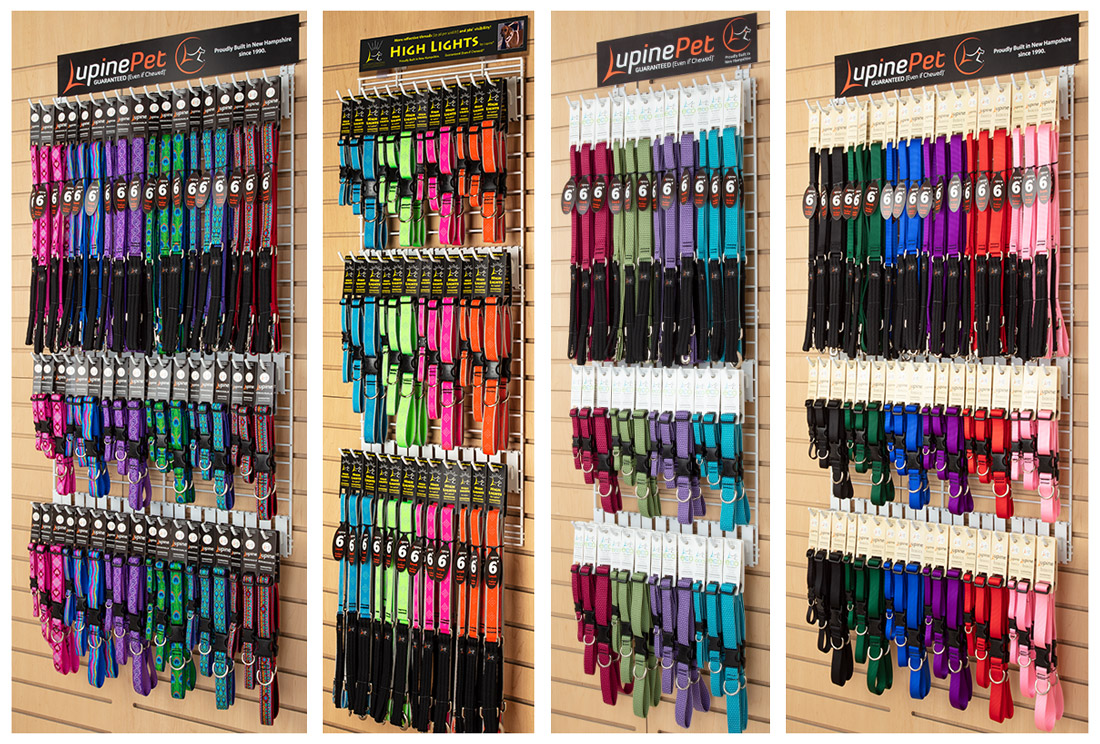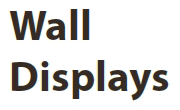 We offer collar and leash displays starting as small as 4 designs or colors on a 16" wide panel. Panels can be used on slatwall, pegboard or hung directly on drywall. Product hooks and a header are also included. Choose the collection and the colors, or ask us for suggestions. Displays are 30% off regular wholesale pricing!
(Displays: 1 of 1)